Nj Hall Of Fame Essay Contest For House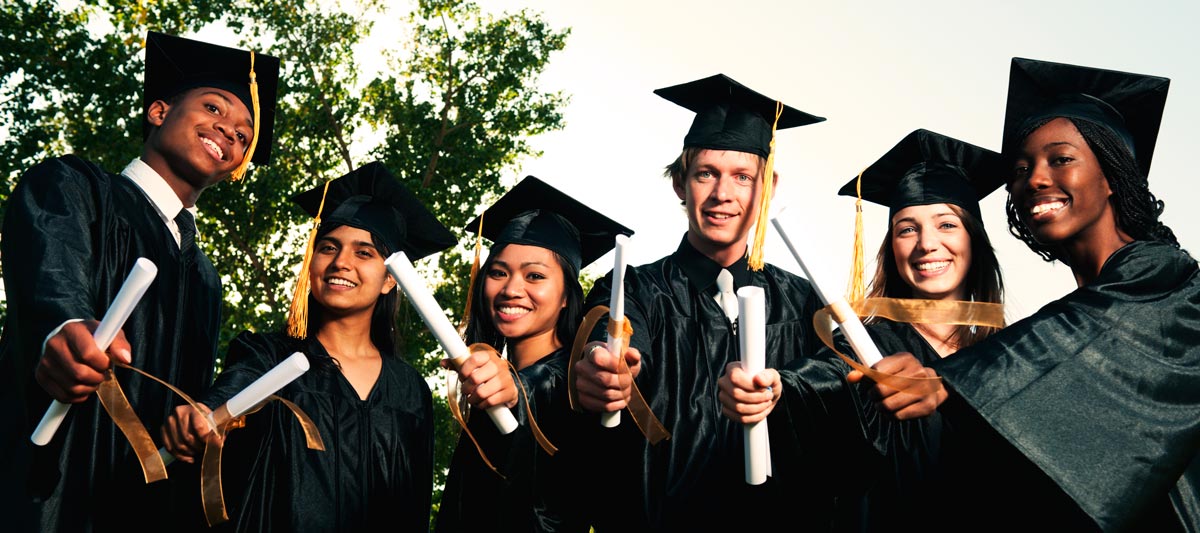 Application Deadline: March 17, 2018
The New Jersey Hall of Fame is proud to announce the renewal of the Arete Scholarship Fund. The Arête Scholarships will be awarded to a deserving male and female student graduating in 2018 from a New Jersey high school. Each recipient will receive a $5,000 scholarship from the New Jersey Hall of Fame (NJHOF).
Arête is a concept that Plato, Socrates and Aristotle referred to more than 3,000 years ago that refers to the act of actualizing one's highest sense of self with a moral excellence of character. The term Arête essentially means that the individual should strive to pursue their passions in life, and realize their dreams regardless of their circumstances or the adversities that they are likely to face on the path to greatness.
The successful applicants will embody the meaning of Arête, and will distinguish themselves as New Jerseyans who are on their way to realizing their dreams. The NJHOF Arête Scholarship Award will be one of the highest honors that the NJHOF & the State of N.J. can bestow upon a student, and each student will be recognized at the NJHOF's annual induction ceremony!
The recipients of the Arête scholarship are young people who demonstrate that sense of Jersey pride and that willingness to go above and beyond the call of duty. The successful applicants must demonstrate the qualities such as academic engagement, moral character, and a commitment to their community. These recipients do not necessarily have to be at the very top of their school class from an academic standpoint, but should demonstrate a focus in school and life, and have a well thought out plan on how they intend to realize their highest sense of self: their Arête.
The New Jersey Hall of Fame celebrates the extraordinary accomplishments of Garden State citizens. The inductees have overcome challenges and obstacles to rise to the top of their chosen field. They offer hope to those facing their own struggles and to young people who dare to dream, despite adversity. They instill a sense of pride in New Jerseyans who identify with their "can-do" attitudes and tenacity.

Mayors & Elected Officials Hall of Fame
Induction into the Mayors' Hall of Fame or the Elected Officials' Hall of Fame recognizes municipal officials who have selflessly guided their communities through the good times and troubled times with little recognition of their sacrifice. This token of appreciation will shine a light on these pillars in our communities and hold them up as an example of civic pride for all citizens to emulate.
20th Annual Elected Officials Hall of Fame
In recognition of the many municipal governing body members who are selflessly serving for twenty or more years, the League of Municipalities is pleased to once again accept nominations for the Elected Officials Hall of Fame.
Annual Innovation in Governance Awards

The New Jersey Department of Community Affairs and the New Jersey League of Municipalities acknowledge and promote Innovation in Governance through this annual recognition program.This is a great opportunity to showcase innovative solutions and an opportunity to showcase innovations that prevented problems from even arising.
2017 Awards
Honorees
(in alphabetical order)
Village of Ridgewood-
Outsourcing the Management of Crossing Guard Services

The City of Summit
Ridesharing Technology as a Parking Solution
Honorable Mentions
(in alphabetical order)
The Township of Bloomfield-
Open Public Records Portal

The Borough of Freehold-
New Jersey's First Participatory Budget Project

The Borough of Highland Park-
Arts in Highland
2016 Awards
From the City of East Orange:  
9-Step Approach to VAP
VAP Action Plan PowerPoint
A Guide to Help Towns to Run a VAP Program

From the Borough of Highland Park:  
HP Gives a Hoot Initiative
A Community-Wide Fund to Support Borough Children.

Honorable Mentions
(in alphabetical order)

From the City of Somers Point – 
Live in Somers Point Marketing Campaign to Attract Homeowners

From the City of Summit 
Summit re: Vision–Master Plan Re-Examination Program
AND
Shark Diddy TV and Lifejacket Awareness Campaign to Promote Pool Safety Awareness

From Williamstown/Monroe Township (Gloucester)
Brand and Logo Development and Website to Promote Williamstown
2015 Awards
Honorees
(in alphabetical order)
From the City of New Brunswick – 
Dina's Dwellings, 
Supportive Housing for Domestic Violence Survivors
From the City of Trenton – 
The Coordinated Entry & Assessment Service (CEAS) Center,
Providing Housing and Services for Homeless Individuals
From Wildwood City – 
The Wildwood Landfill Closure Initiative
Honorable Mentions
(in alphabetical order)
From Brick Township – 
Permit Amnesty Month, June, 2014
From Frelinghuysen and Green Townships – 
Inter-local Agreement for Emergency Management Services Coordination
From Highland Park Borough – 
New Projects and Programs to Improve Police-Community Relations
From the City of Newark – 
Lower Broadway/Bloomfield Avenue Streetscape Improvement Project
2014 Awards
| | | |
| --- | --- | --- |
| Municipality | Project Title | Award Status |
| Highland Park Borough | Park Partners Community Grant Program | Winner |
| Princeton  | Consolidation of Princeton Borough and Township | Winner |
| Howell Township | Town Hall Construction | Honorable Mention |
| Morristown Town | Morristown Moving Forward: A Mobility & Community Form Plan | Honorable Mention |
| Newark City | Mount Prospect Streetscape Improvements and Protected Bike Lane | Honorable Mention |
| Roselle Borough | Community Stabilization by Managing and Monitoring Vacant and Abandoned Properties in the Cloud | Honorable Mention |
| Vernon Township | Video Conferencing | Honorable Mention |
2013 Awards
| | |
| --- | --- |
| Municipality | Project Title |
| Avalon Borough | Borough of Avalon Pet Evacuation Trailer |
| City of Camden | Camden County Regional Police Department  |
| Madison Borough | Chief Executive Council for Madison (CECM) |
Outstanding Women in Government Award
In 2003, the New Jersey League of Municipalities, in conjunction with the NJLM Women in Municipal Government Committee, created an annual award "The Outstanding Women in Government Award" recognizing contributions and dedicated service toward the advancement of women in government.
2017
Mayor Colleen Mahr of Fanwood, NJLM 1st Vice President, Director of Business Development for DMR Architects.
Stephanie C. Murray, Deputy Mayor of Middletown; West Long Branch township administrator.
Stephanie McGowan, Councilwoman, Rutherford; Dean and Assistant Professor at the School of Education at Felician University.
Sharon McCullough, Administrator, Haddonfield
Gabriela V. Simoes Dos Santos,
Chief Financial Officer, Harrison Town.
2016
Barbara George Johnson, Executive Director, The John S. Watson Institute for Public Policy, Thomas Edison State University
New Jersey Health Care Quality Institute, Mayors Wellness Campaign (Accepted by Linda Schwimmer, President and CEO)
2015
Dr. Stephanie R. Bush-Baskette, Director, Health Department/Aide To Mayor, City of Irvington; Former Commissioner Department of Community Affairs, and Majority Whip of the New Jersey General Assembly
Candace L. Straight, Co-Founder of WISH List and former Vice Chair of the New Jersey Sports and Exposition
2014
Nancy Pinkin, Assemblywoman, District 18
Holly Schepisi, Assemblywoman, District 39
2013
Janice Kovach, Mayor Clinton
Carol Beske, Former Mayor of West Windsor and President of ACT Engineering Co.
2012
Sharon Robinson-Briggs, Mayor, Plainfield, Member League Executive Board
2011
Letitia "Tish" Colombi, Mayor, Haddonfield; Co-Chair, League's Women in Municipal Government Committee and Mildred Crump, Councilwoman, Newark; Co-Chair, League's Women in Municipal Committee
2010
Kim Guadagno, Lieutentant Governor, State of New Jersey
2009
Major General Maria Falca-Dodson, Commander, NJ Air National Guard, NJ Dept. Military & Veterans Affairs
2008
Paula Franzese Professor of Law, Seton Hall University Former Chair, New Jersey State Ethics Commission
2007
Caren Franzini,  Executive Director, NJ Economic Development Authority
Susan Bass Levin,  Former Commissioner, State Department of Community Affairs
Special Award for Outstanding Contribution to Association of Women Officials
Virginia "Ginny" Weber Executive Director, NJ Assn. for Elected Women Officials
2006
Maxine Hirsch, Former Council Woman, New Providence
Jeannine LaRue, Deputy Chief of Staff, Gov. Jon Corzine and Former Council Woman, Winslow Twp.
2005
Suzanne Walters, Mayor, Stone Harbor Borough
Teresa Kelly, Deputy Mayor, Buena Vista Township
2004
Lenna Brown, Former State Senator
Phyllis Marchand, Mayor, Princeton Township and League Past President

Distinguished Public Service Awards
In 2003, NJLM's Executive Board and Officers established an award to honor individuals or organizations that have, over a period of time, made substantial contributions to the State of New Jersey through their Distinguished Public Service.  Prior recipients include:
2016
Art Ondish, Mayor, Mt. Arlington; Past President New Jersey League of Municipalities; Past President NJLM Educational Foundation, Inc. (awarded Posthumously)
2015
Michael Aron, NJN Chief Correspondent
2014
George Pruitt, President, Thomas Edison State College
James Hughes, Dean, Edward J. Bloustein School of Planning and Public Policy, Rutgers, The State University of New Jersey
2013
Frank Lautenberg, U.S. Senator, New Jersey (awarded Posthumously)
2012
Lieutenant Colonel Jerome Hatfield, Deputy Superintendent of Homeland Security
New Jersey State Police
Bart Oates, Chairman, New Jersey Hall of Fame Board of Commissioners and
Steve Edwards, President of the New Jersey Hall of Fame Foundation Board
2011
Honorable Bill Schluter, Former New Jersey State Senator
Colonel Joseph "Rick" Fuentes, Superintendent, New Jersey State Police
Ernie Reock, Professor Emeritus, Rutgers, The State University
2010
James J. Florio, Former Governor, State of New Jersey
Thomas H. Kean, Former Governor, State of New Jersey
2009
Christine Todd-Whitman, Former Governor, State of New Jersey
Joseph S. Roth, President & CEO, NJ Sharing Network
2008
Brendan T. Byrne, Governor, State of New Jersey
William F. Faherty, Jr., Government Banking Executive, Former Deputy Mayor, Trenton City
2007
Governor and Senate President Dick Codey, District 27
William Gormley, Former Senator, District 2
2006
Albio Sires, Former Speaker, General Assembly and former Mayor, West New York
Robert Franks, Former Congressman
2005
Linda Reith, Founder, New Jersey Family Readiness Council
2004
Major General Glenn K. Rieth, Department of Military and Veterans Affairs
Brigadier General (ret.) Robert S. Dutko, Sr., Chairman, NJ Committee for Employer
Support of the Guard and National Reserve (NJESGR)
Lindsey Tippett, Community Blood Council of New Jersey
2003
Nicholas DeMauro, Executive Director/CEO DARE International
Michael A. Pane Award
Named in honor of the memory of Michael A. Pane who personified and promoted integrity in local government, this award honors a local government professional (attorney, engineer or planner) who exemplifies the highest standards of ethics and whose work has significantly enhanced the integrity of local government.
Winners Circle
2016
Thomas W. Dunn
2015
Roger J. McLaughlin, Esq.
2014
Edward T. Rogan
2013
Michael A. Pane Jr
2012
Stuart Koenig (Awarded posthumously)
2011
John C. Gillespie, Parker, McCay &Criscuolo, PA
2010
Dennis Galvin, Esq
2009
Jeffrey R. Surenian, Esq
2008
Kristina Hadinger, Esq
2007
Harry S. Pozycki, Esq
2006
Ronald D. Cucchiaro Esq.
2005
William John Kearns Esq.
2004
Duane O. Davison, Esq
2003
William Martin Cox, Esq
Louis Bay II Future Municipal Leaders Scholarship Competition Winners
The purpose of this scholarship is to advance the virtues of elected and volunteer positions in municipal government while raising awareness of municipal government in general. This scholarship competition has been named in honor of Louis Bay 2nd, Mayor Emeritus of Hawthorne. Louis Bay 2nd actively participated as a League Board Member and Past President for 60 years.
2017
Siddhi Shah, East Windsor Township
Logan Wald, Manalapan Township
Allison M. Hennis, Ventnor City
2016
Elena Plumser, East Windsor Township
Brian Holden, Haworth Borough
Rebecca Vitenzon, Tenafly Borough
2015
Francesca Marie Costa, Closter Borough
Ryan P. Grant, Egg Harbor Township
George Swoyer, Lower Township
2014
Sohum Shah, East Windsor Township
Benjamin Metzger, Marlboro Township
Jennifer Consiglio, Robbinsville Township
2013
Tegan Lynch, Little Silver Borough
Kandace Kaplan, Manalapan Township
Claire Speranza, Robbinsville Township
2012
Frederick Jimenez, Bethlehem Township
Jerrica Pfannerer, Elmer Borough
Brian Bradley, Wyckoff Township
2011
Marquis Cooper, Greenwich Township (Gloucester)
Ingrid Ma, West Windsor
Christian Bruni, Hamilton Township (Mercer)
2010
Dennis Wood, Haddonfield Borough
Casey Green, Morris Plains Borough
Aparaajit Sriram, Plainsboro Township
2009
Ian Anderson, submitted by Mayor John Dean DeRienzo of Haworth
Kristin Mutch, submitted by Mayor David Brown of Medford
Douglas T. Fox, submitted by Mayor Peter Voros of Pittsgrove
2008
Bridget C. Levine, Allentown
Jennifer E. Noble, Linden
Kyle Emeory, Plumsted
Municipal Public Information Contest Winners
2017
Perth Amboy City (Best Overall Public Information Program)
Asbury Park City (Best Print Media, Class B Municipality)
Cherry Hill Township (Best Print Media, Class C Municipality)
Franklin Lakes Borough (Best Web/Social Media, Class B Municipality)
Summit City (Best Web/Social Media, Class C Municipality)
New Providence Borough (Best Special/Innovative Media, Class B Municipality)
Brick Township (Best Special/Innovative Media, Class C Municipality)
Evesham Township (Best Visual Media, Class C Municipality)

Honorable Mention: Aberdeen Township, Cherry Hill Township, Deptford Township, Fair Haven Borough, Jersey City, Millburn Township, Riverton Borough
2016
Class A (Municipalities under 5,000 population)
Franklin Borough (Special Innovation)
Longport (Print)

Class B (Municipalities 5,000-20,000)
Waldwick (Best Overall)
Asbury Park (Web/Social)
Buena Vista (Visual)
New Providence (Print)

Class C (Municipalities Over 20,000)
Brick (Web/Social Media)
Evesham (Special Innovation)
Jersey City (Visual)
Moorestown (Print)
2015
Somerville Borough (Best Overall)
Longport Borough (Best Print Media)
Jersey City (Best Special/Innovative Media)
Sea Isle City (Best Website/Social Media)
2014
Jersey City (Best Overall)
Wykoff Township (Best Print Media)
Brick Township (Best Special/Innovative Media)
Highland Park Borough (Best Visual Media)
Randolph Township (Best Website/Social Media)
2013
South Plainfield Borough (Best Overall)
Tinton Falls Borough (Best Special/Innovative Program)
Fair Haven Borough (Best Print Media)
Montclair Township (Best Visual Media)
Franklin Lakes Borough (Best Website/Social Media)
2012 Awards

Jersey City – Best Overall Public Information Program Contact: Jennifer Morrill, Press Secretary Accepting: Jennifer Morrill, Press Secretary Franklin Lakes Borough – Best Print Media Contact: Gregory C. Hart, Borough Administrator Accepting: Gregory C. Hart, Borough Administrator Brick Township – Best Social Media Contact: Edward Moroney, Administrative Analyst Accepting: Edward Moroney, Administrative Analyst Mount Olive Township – Best Special/Innovative Media Contact: Lisa Brett Pignataro, Special Projects Coordinator Accepting: Lisa Brett Pignataro, Special Projects Coordinator (*No award presented for Best Website)

2011 Awards
Wyckoff Township – Best Overall Contact: Robert J. Shannon Jr., Township Administrator Accepting: Kevin J. Rooney, Mayor Jersey City – Best Print Media Contact: Jennifer Morrill, Press Secretary Accepting: Jennifer Morrill, Press Secretary Pompton Lakes Borough – Best Web Site Contact: Elizabeth Brandsness, Municipal Clerk Accepting: Katie Cole, Mayor Fair Haven Borough – Best Special/Innovative Program Contact: Nancy T. Calore, Administrative Assistant Accepting: Theresa S. Casagrande, Borough Administrator (*No award presented for Best Non-Web Electronic Media)
2010
Jersey City (Best overall)
Franklin Township (Somerset County) (Best Print Media)
Elsinboro Township (Best Special/Innovative Program)
Westfield (Best Non-Web Electronic Media)